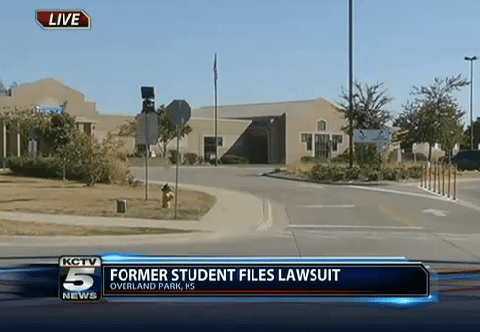 A Kansas man filed a lawsuit against the Blue Valley School District that alleges school officials turned a blind eye to bullying he endured because of his perceived sexual orientation.
In addition to having his nose broken on a number of occasions and being called homophobic slurs, the unidentified man, who graduated in 2010, was allegedly doused in urine by abusive classmates and had his hand forced on a burner during cooking class. And administrators, he claims, did nothing.
KCTV has more:
"His reports were met with indifference, inaction, or where some action was taken, the action was wholly inadequate and ineffective," according to the lawsuit.

"A few sympathetic teachers" passed on the reports to administrators, but either nothing was done or administrators "made inadequate and feeble attempts to discipline students, only to knowingly permit the physical and emotional assaults and harassment to continue," according to the lawsuit.

The plaintiff suffered emotional and physical trauma, and as a result his grades suffered. He attended classes at another facility to escape the abuse, the lawsuit claims. He still experiences physical pain and post-traumatic stress disorder issues, and is receiving counseling.

"The harassment was so severe, pervasive and objectively offensive that it effectively deprived (the plaintiff) of access to educational benefits or opportunities provided by the school district," according to the lawsuit.
Watch video of the report AFTER THE JUMP.