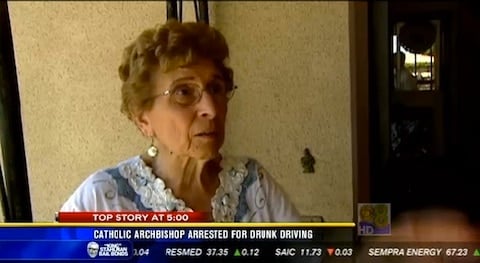 San Diego's CBS affiliate caught up with the mother of Oakland Bishop Salvatore Cordileone, who was arrested for drunk driving in San Diego over the weekend. Mama Cordileone says that people just kept filling up the 'Father of Prop 8's' glass.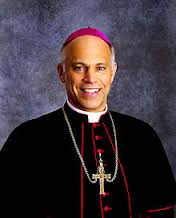 The newly appointed SF Archbishop, Cordileone released a statement:
While visiting in San Diego this past weekend, I had dinner at the home of some friends along with a priest friend visiting from outside the country and my mother, who lives near San  Diego State University. While driving my mother home, I passed through a DUI checkpoint the police had set up near the SDSU campus before I reached her home, and was found to be over the California legal blood alcohol level.
"I apologize for my error in judgment and feel shame for the disgrace I have brought upon the Church and myself. I will repay my debt to society and I ask forgiveness from my family and my friends and co-workers at the Diocese of Oakland and the Archdiocese of San Francisco.  I pray that God, in His inscrutable wisdom, will bring some good out of this."
Cordileone's mother hopes he'll be successful in San Francisco, where "the gays" are very active.
Watch, AFTER THE JUMP…
San Diego, California News Station – KFMB Channel 8 – cbs8.com