Former Wisconsin Governor Tommy Thompson came out on top in the state's Republican senate primary yesterday and will face Rep. Tammy Baldwin in the fall, the Washington Blade reports: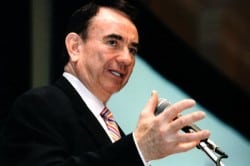 Thompson's victory in the Republican primary is probably the worst outcome for Baldwin because the former governor is popular in his state and was seen as a moderate candidate with the greatest appeal to the mainstream voters. Still, he didn't have the self-financing capability of Hovde, who funded 92 percent of his campaign with millions of his own money.
In a statement issued on the night of the primary, Baldwin tore into Thompson, saying he'll "stand with those who already have too much power and influence in Washington."
As far as polling goes: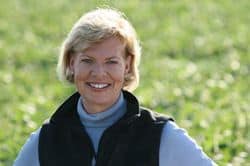 Recent polls have put Baldwin either dead-even with Thompson or him with a single-digit lead. In a CBS/NYT/Quinnipiac poll published last week, Baldwin ties Thompson, 47-47. In a Marquette University poll, Thompson leads Baldwin 48-43.
Still, Baldwin is in good position to take on Thompson in terms of fundraising; she's nearly trebled the funds the GOP candidate has raised. According to Federal Election Commission reports, Baldwin has $7.1 million in net receipts, $4.7 million in net expenditures and $3.2 million in cash on hand. None of her net receipts are the result of self-financing.
In comparison, Thompson has $2.5 million in net receipts, $2.1 million in net expenditures and $198,000 in cash on hand. Around $133,000, or five percent, of his net receipts are the result of contributions to his own campaign.
That $50,000 matching LPAC challenge is now more important than ever.