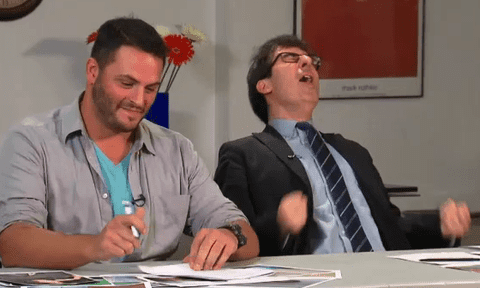 The Republican and Democrats' respective party conventions are the Olympics of political theater. Every little detail is styled, rehearsed and set in preparation for national exposure, including the audience. For example, it was recently revealed that, among others, the Democratic National Convention was looking for a gay soldier and a straight soldier who served together to represent equality in Charlotte.
Hoping to lend a helping hand, John Oliver at The Daily Show and reality show casting agent Vinnie Potestivo launched a search for the "next great political prop." And they found him in a gay veteran named Chris.
Watch the search reach its climax AFTER THE JUMP.