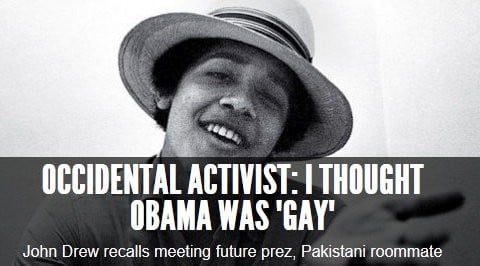 Joe.My.God today shared news that vitriolic website WorldNetDaily is currently running a speculative, rumor-mongering story called "Occidental Activist: I thought Obama Was 'Gay'".
Joe's link to the story reads "If you can stand it." I thought I had the stomach for such an essay, but I did not.
Here's an example of the author's irresponsible "reporting": "[An unidentified] psychotherapist who also notes the parental abandonment Obama suffered in his childhood says that while she can't prove it, 'the degree of Obama's disconnect reminds me of my sexually abused clients.'" Yeah, it's that bad.