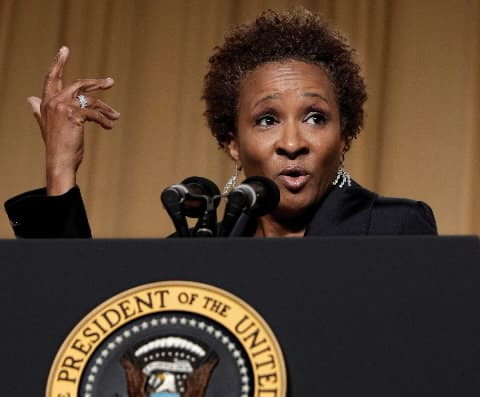 Gay cable channel Logo has caught election fever. The Hollywood Reporter passes on word that the Viacom-owned outlet will air two civic-minded specials before the November election.
The first will air directly after the Democrats and Republicans wrap up their national conventions and the other hits the waves on election eve. Both are being hosted by out comedienne Wanda Sykes, who said "I'm excited to be working with Logo, the network that offers a voice to the LGBT community."
"These specials will be thought provoking, exciting and the perfect forum to discuss important issues facing our community. Plus, it is Logo so maybe I'll get to dress in drag!"
Logo General Manager Lisa Sherman had a more measured tone about it all, telling THR, "While there has been much progress in civil rights for LGBT Americans over the course of the past few years, this is a crucial time for our community and our quest for equality on all fronts. Wanda will be the perfect host for the specials, providing her one-of-a-kind take on LGBT concerns and challenges."