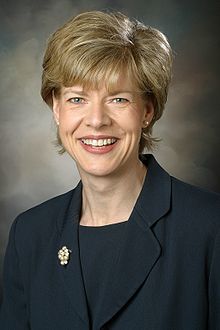 The Washington Blade's Chris Johnson spent some portion of his Thursday trying to get White House Press Secretary Jay Carney to say whether or not Barack Obama intends campaign at all with Wisconsin Rep. Tammy Baldwin — a seven-term US legislator and out lesbian, now running for the Senate seat of the retiring Sen. Herb Kohl, also a Democrat. Mr. Carney refused to say.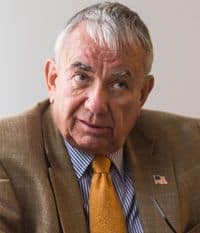 If Ms. Baldwin wins her race, she'll be the first out gay person ever elected to the US Senate. But it's not going well. Her opponent is Tommy Thompson, who served as Wisconsin's governor from 1987 – 2001, before becoming George W. Bush's Secretary of Health and Human Services for four years. He's gaffe-prone and a little ridiculous, but his name recognition is hard to beat.
From the Blade:
Baldwin appears to be facing [a] tough battle in her race against Thompson because recent polls give him a considerable lead. A poll from Marquette University Law School published Wednesday found Thompson leading Baldwin 50-41, while a Public Policy Poll published the same day gave Thompson a 49-44 lead.
Mr. Carney did give Ms. Baldwin a full and enthusiastic endorsement, but downplayed the historical significance of her race:
"I think [the race is] very significant," Carney said. "I think what is most significant is that someone qualified like Ms. Baldwin is running for that office and would make an excellent senator if elected."