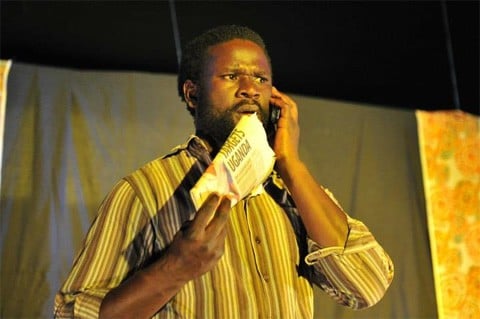 David Cecil, the producer of The River and The Mountain, Uganda's first gay-themed play which had a short six-day run in Kampala in August, faces a possible two-year jail term.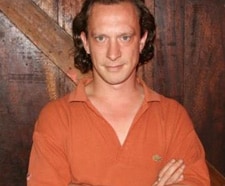 Radio Netherlands Worldwide's Mark Schenkel reports:
On 6 September, Cecil was charged for ignoring an advance warning from the Uganda Media Council that the play was not to be staged until official "clearance" was obtained. The warning was issued on 16 August, the day before the play premiered. On 29 August, after the showings had ended, the Media Council ruled that the play was not to be staged because parts of the production "implicitly promote homosexual acts", which "are contrary to the laws, cultural norms and values of Uganda".
Cecil says he and British playwright Beau Hopkins, together with Ugandan director Angella Emurwon and the Ugandan actors, decided to go ahead with the staging because the Media Council's initial warning letter "in no way" made reference to any potential legal consequences. Cecil says: "Even my Ugandan lawyer read the letter and said: 'It does not clearly constitute a legal order'."
But as it went, Cecil was contacted by the police and subsequently charged for disobeying an order from a public authority – the Media Council. After reviewing the charges, authorities will decide whether or not to bring the 34-year-old producer before court. It is unclear when the decision will take place.
In the meantime, Cecil, who has been living in Uganda for three years, has had to hand over his passport. A police bond has been issued for him.
Okuyo Joel Atiku Prynce, a straight actor who played the lead role in the play, told France24 that he was proud to take it on and that the audience welcomed it:
The reaction to the play makes me think we're headed in the right direction, as we had a full house every night. Many of the people who came were from the neighbourhood we were playing in, and didn't even know that the play would touch on homosexuality. It was a great success. Only two people walked out – one who was clearly homophobic, and an activist who thought the play wasn't activist enough. But many gay people thanked us, saying that we perfectly captured their experiences. I heard one director said he wouldn't work with me any more because I took on this role, but I don't care – I did my job, and I am proud of it.
Here's the River and the Mountain's Facebook page.