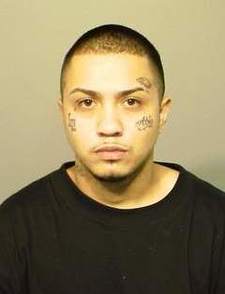 An unidentified prosecutor from Illinois' Cook County became a hero earlier this month when he successfully stopped two men from beating up a gay couple. Unfortunately, said prosecutor was beaten and stabbed in the line of duty.
Now that he's on the mend, however, Chicago police say they have identified and arrested one of the alleged assailants, 21-year old Edgar Diaz, and charged him with attempted murder.
From WLS:
A man has been charged Sunday with attempting to murder a Cook County prosecutor who tried stopping an assault on two apparently gay men earlier this month in the Lincoln Park neighborhood, police said.

Edgar Diaz, 21, of the 5600 block of West Grand Avenue, was charged with two counts of aggravated battery in addition to one count of attempted murder, according to a statement from police News Affairs.
…
Diaz and the other man allegedly attacked the prosecutor after he yelled at them in an attempt to prevent a physical attack, officials said.

They slashed or stabbed the prosecutor multiple times, including cutting his face, right side and arms, state's attorney's office spokeswoman Sally Daly said.

Police said the victim was taken to Advocate Illinois Masonic Medical Center with "non-life-threatening injuries."
Diaz will appear in court today.