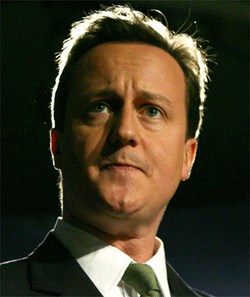 Prime Minister David Cameron and other British conservatives who support marriage equality have been having a spot of bother trying to convince their party peers to join them in the march toward progress.
In an effort to bolster their argument, and eventually their political ranks, the Tories recently rang up the U.S.-based equality advocates at Freedom To Marry to ask for some help.
"…Senior Tories met a group of lobbying experts, who have worked with the US campaign group Freedom to Marry, ahead of a renewed charm offensive within the party," reports The Telegraph. "They are understood to have discussed tactics at a 'cross-governmental meeting' last Monday."
Many Tory members also privately say that gay marriage is one of the biggest subjects of correspondence from constituents and fear that it will cost them votes from their own core supporters in marginal constituencies.

The drive is expected to focus less on arguments about equality and rights and more about gay marriage as something which could be "good for society".

There will also be renewed attempts to bring religious leaders on board. So far only a small number of Church of England bishops have voiced support, with most strongly against.

"[The meeting] was to try to explore with the conservative leadership how to best play the argument for a conservative audience," Mr [Ben] Cohen explained.
A representative from Prime Minister David Cameron's office on Downing Street told the paper that, yes, Americans had come to their assistance, but also insisted that the Brits imparted some wisdom as well: "The Americans were there to learn from us as much as we were from them. The UK is leading the way in this area in many respects."
One of them is Cameron's oft-repeated note that marriage equality is indeed a conservative value, something we very rarely hear on this side of the pond.