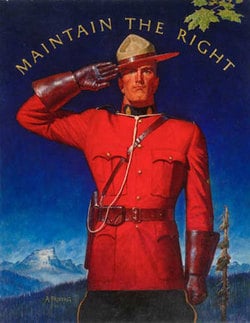 Reporting on new census numbers out today, Kirsten Smith at conservative Canadian newspaper the National Post says the data, including statistics on same-sex marriages, amount to an "erosion" of family values.
From Smith's article:
The sanctity of marriage as the bedrock of the Canadian family is steadily eroding as the country's social fabric evolves, new census data released today reveals. Instead, although married couples are still the norm — about two thirds of families — their numbers are lagging and only increased by 3.1% between 2006 and 2011. In contrast, the number of common-law couples rose by 13.9% and lone-parent families rose by 8% over the same period.
How ghastly.
Smith is apparently also alarmed by the number of same-sex couples headed to the altar: between 2006 and 2011, the number of gay and lesbian duos tying the knot skyrocketed by 181%.
The census also showed that the majority of married same-sex couples were men, but that more lesbian households had children. Meanwhile, the gay and lesbian couples entering marriage are younger than their heterosexual counterparts, which could mean any number of things.