"Pro-family" and Tea Party-aligned groups in Nebraska are doing their best to do away with any LGBT non-discrimination ordinances that are passed in the state, Aksarbent reports: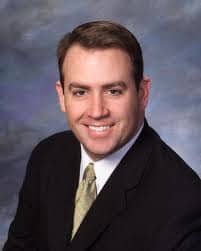 In May, after Omaha adopted an LGBT anti-bias ordinance, the Lincoln City Council did the same, on a 5-0 vote with the two Republican councilmen abstaining. The Nebraska Family Council and Family First of Nebraska immediately gathered 2500 petitions to halt implementation of the law, requiring the city council to either let the ordinance die or put it on the ballot. Petitions were gathered at every Catholic church in Lincoln and four times the required number of signatures were collected.
     Last week, a petition request with the City of Omaha to put the city's anti-bias law to a popular vote was filed by a group calling itself the Omaha Liberty Project. The organization includes a board member of the Nebraska Family Council, William Femi Awodele; its leader is a local Tea Party activist, Patrick Bonnett (pictured), owner of Encore Financial Services, Inc. of Omaha.
     Omaha legal officials are reviewing the proposed petition. If it is approved and attracts enough signatures, the council will have the option to enact or reject a petition-led proposal within 30 days of receiving it. Should the council not enact the proposal, it would go to a public vote during the next scheduled city election.
More at Aksarbent…