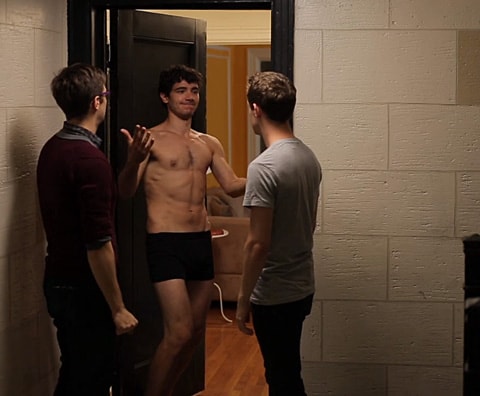 "F*cking It Up", Episode 5 of Adam Goldman's The Outs is here, and takes a passionate, lustful look at longevity, fidelity, and temptation in relationships.
(warning: one work-unfriendly moment near the end)
If you haven't been following this six-episode, must-watch web series about gay life in NYC directed by Adam Goldman, here are Episode 1, Episode 2,  Episode 3, and Episode 4, which you may want to watch first.
Get all the Towleroad headlines first – follow us on Twitter @TLRD.
The Outs: Fucking it Up from Adam Goldman on Vimeo.