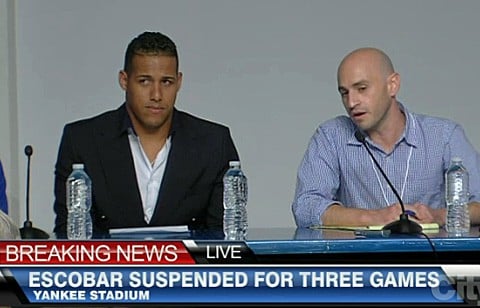 Here's yesterday's full press conference with Toronto Blue Jay shortstop Yunel Escobar at which Escobar gives his statement, announces his suspension, and takes questions from reporters about why he did what he did.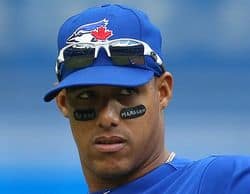 As I noted yesterday, Escobar will receive a three-game suspension with lost salary going to GLAAD and anti-homophobia sports group You Can Play. Escobar will also undergo sensitivity training.
Said Escobar of the slur: "I'm sorry for what happened and I guarantee this will not happen again in my career. It was not something I intended to be offensive. It was nothing intentional directed at anyone in particular. I don't have anything against homosexuals….It's just something that's been said around other Latinos. It's not something that was meant to be offensive. For us, it didn't have the significance in the way that it's being interpreted right now."
Watch, AFTER THE JUMP…