Marc Anthony Donais, formerly known as '80s gay porn actor Ryan Idol, was convicted in September 2011 of attempted murder after beating his girlfriend over the head with a toilet tank lid.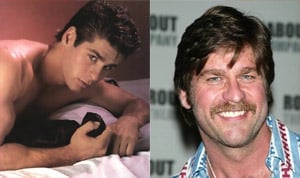 He has finally been sentenced, the Sacramento Bee reports:
According to the victim's testimony at trial, Donais entered the woman's apartment the night of Sept. 5, 2009, and told her, "I came over here to kill you." The two had been involved in a relationship, but the woman — whose name is being withheld because she is a domestic violence victim — said she cut it off when she caught him having sex with his male lover.
The woman said Donais stormed into her bathroom while she was taking a bath of her 48th Street residence and began to beat her with the porcelain lid until "I felt blood gushing down my shoulders."
Donais will be spending 12 years in prison.