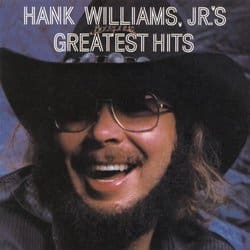 Country fried singer Hank Williams Jr's anti-gay, anti-Obama message should be included on his next greatest hits album.
You'll recall that Williams compared our president to Adolf Hitler during a Fox News appearance last October. Well, he let loose even more vitriol earlier this month by describing Obama as a Muslim who "hates the U.S.," a remark that formed the foundation for his most recent incendiary comments.
"We've got a Muslim for a President who hates cowboys, hates cowgirls, hates fishing, hates farming, loves gays, and we hate him!," Williams said at a concert Sunday.
The Dallas Morning News has more details on Williams' hateful appearance:
The 63-year-old singer began his anti-gay commentary a few songs earlier, mocking "queer guitar pickers" in the middle of "All My Rowdy Friends Have Settled Down" before moving on to his next target: Liberal politicians, who he told to "move to Mexico" at the end of "We Don't Apologize For America."
Well at least we know what tracks to play next time we want to end a party, right?
In their report on that matter, the DMN says Williams' "mix of redneck politics and music has long been a big part of his appeal to some fans" but wished that his ecletic, varied musical style — his bold fusion of Southern rock, folk, blues and piano boogie — could be heard in his politicking.
"It's just too bad his open-minded approach to music doesn't carry over to the rest of his brain," wrote reporter Thor Christensen. He also says Williams' homophobic, xenophobic remarks were met with a "less-than-unanimous cheer".