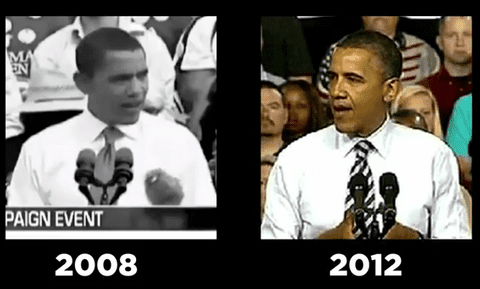 As the Democrats gather in Charlotte for their national convention, the Republicans put together a new website called "Obama isn't working".
"When Americans look back on the past four years under President Obama and ask themselves whether or not they are better off, unfortunately they will answer 'no,'" said RNC Chairman Reince Priebus, repeating a piece of rhetoric we'll no doubt continue to hear again and again until November. "President Obama has not lived up to his promises he made to turn our economy around and cut the deficit in half in his first term."
The site's first video, "We've Heard It All Before," splices together 2008 and 2012 campaign speeches that make it appear as if President Obama has been sitting on his laurels for the past four years.
Watch the video AFTER THE JUMP.