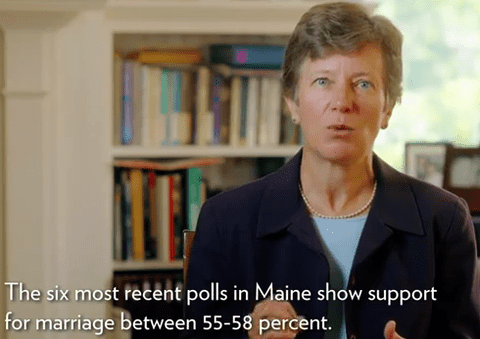 LPAC, the newly formed political action committee created specifically to help lesbian candidates and women's causes, announced today that it's working with organizers in Maine to help win marriage equality there this November.
In this video, Mary Bonauto, the civil rights project director at Gay and Lesbian Advocates and Defenders, explains how Mainers United for Marriage has been building on years of advocacy to win over voters on the fence about equality there.
With polls fairly close and Mainers United for Marriage working overtime to get out the pro-equality vote, LPAC hopes to raise $25,000 within a week to support their efforts. Watch Bonauto explain LPAC's origins, its involvement in Maine and why the vote matters AFTER THE JUMP and interested parties can donate HERE.