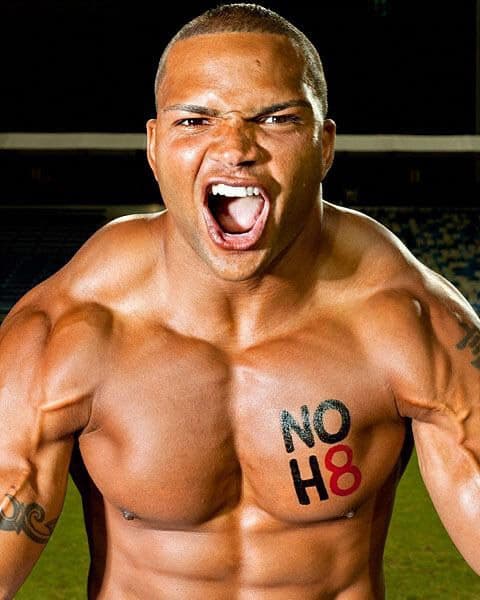 Baltimore Ravens player Brendon Ayanbadejo (above), an outspoken supporter of marriage equality who has appeared in videos for HRC and Marylanders for Marriage Equality, is being targeted by Maryland House of Delegates member Emmett C. Burns Jr., who has asked Baltimore Ravens owner Steve Bisciotti to stop him from talking about it.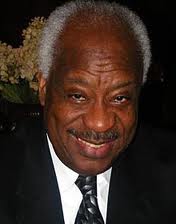 Says the letter, according to NFL.com:
"I find it inconceivable that one of your players, Mr. Brendon Ayanbadejo would publicly endorse Same-Sex marriage, specifically as a Raven Football player. Many of my constituents and your football supporters are appalled and aghast that a member of the Ravens Football Team would step into this controversial divide and try to sway public opinion one way or the other.
"Many of your fans are opposed to such a view and feel it has no place in a sport that is strictly for pride, entertainment and excitement.," Burns wrote. "I believe Mr. Ayanbadejo should concentrate on football and steer clear of dividing the fan base.
"I am requesting that you take the necessary action, as a National Football League Owner, to inhibit such expressions from your employees and that he be ordered to cease and desist such injurious actions. I know of no other NFL player who has done what Mr. Ayanbadejo is doing."
Maryland voters face a ballot measure this November that will decide whether the state's marriage equality law, which was passed by the legislature, will take effect.
UPDATE 1: Ayanbadejo responds.
UPDATE II: Minnesota Vikings punter Chris Kluwe comes out swinging in defense of Ayanbadejo and gay rights.