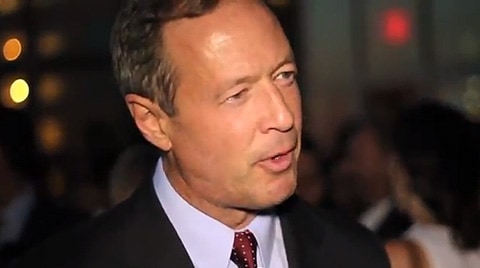 Maryland Governor Martin O'Malley speaks up for marriage equality in a new video for The Four, the group recently launched to facilitate pro-equality ballot measures in Maryland, Minnesota, Maine, and Washington.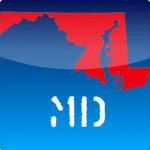 "The flipside of freedom of religion is the freedom of individual conscience," O'Malley says in the clip.
Watch, AFTER THE JUMP…
O'Malley also announced on Wednesday that he'll be joining Ravens linebacker Brendon Ayanbadejo for a 'Monday Night Football' fundraiser for marriage equality next month. Ayanbadejo's hosting the party on October 8, and Marylanders for Marriage Equality is holding a drawing to join the NFL player open to anyone who makes a donation to the campaign.
Meanwhile, polling for marriage equality in Maryland is looking strong:
"I think we're looking pretty strong, but the other side has yet to put on their onslaught of commercials and fear and division," Maryland Governor Martin O'Malley told HuffPost Gay Voices at a star-studded New York fundraiser for the cause of marriage equality in Maryland, where a marriage equality bill the governor signed goes to the voters this fall. "Right now in the polling we're running about 53% and those that are opposed to marriage equality in Maryland are at around 38, 39%. So we need to shore that up and push the truth that no child's home should be denied equal protection under the law."
Voters should be aware that a vote FOR 'Question 6' is a vote for marriage equality.