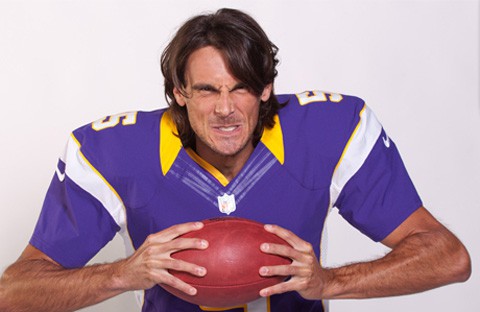 Minnesota Vikings punter and marriage equality activist Chris Kluwe wants to debate Rep. Mary Franson, R-Alexandria, who opposes same-sex marriage, after she singled him out as an opponent of "traditional values" who was sending money to her opponent Bob Cunniff, City Pages reports: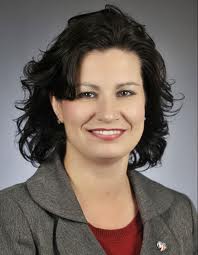 "Because I am standing on my principles the leftists who oppose marriage between 1 man and 1 woman are now funneling money to my opponent," the post continued. "I need YOUR HELP NOW to counter their attacks."
Franson included embeds of four tweets alongside the message, one of them Kluwe's. Not one to back down from a fight, Kluwe quickly took the offense on his Twitter account.
"Basically, I was pointing out the fact that it is very hypocritical of her to ask for a return to traditional values, when traditional values say she should have been in the kitchen, and not in office," Kluwe told City Pages yesterday. "Traditional values doesn't just mean what you want it to mean. It can also mean some pretty bad stuff."
Kluwe says he's been talking to Minnesotans for Equality — a group opposing the constitutional amendment to ban gay marriage — about organizing a debate between him and Franson.
Kluwe doesn't think Franson will accept.