Salvatore Cordileone, the newly-appointed San Francisco Archbishop who was the architect of Proposition 8 and was recently arrested for drunk driving in San Diego, is to be protested at his installation mass on October 4, the San Francisco Examiner reports: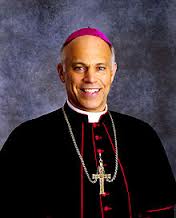 In what was seen as a provocative move by the church, an annual drag queen event held at the Castro neighborhood's LGBT-friendly Most Holy Redeemer Church was initially cancelled, but then reinstated "as long as their behavior was church-appropriate."
While activists aren't saying exactly what they plan to do for Cordileone's Oct. 4 installation mass at St. Mary's Cathedral, they're signaling something more than garden-variety picketing.
"Traditional demonstrations with signs don't work anymore," said Sister Zsa Zsa Glamour, who declined to provide a real name. "We're still deciding on how best to respond to his installation."
George Wesolek, an archdiocese spokesman, said church leaders are aware of the protests and security measures are being put in place.
"We are going to be fully secure," Wesolek said, adding that the planned three-hour event is fully booked, with invitations sent out and parishioners having claimed all available tickets. "They have to stay off the plaza. The police will be there, of course — we want to disrupt any attempt to disrupt the ceremonies."
Nonetheless, Wesolek said the church will respect protesters' First Amendment rights.