Miami Marlins manager Ozzie Guillen, who was punished in 2006 for making an anti-gay slur about Sun-Times columnist Jay Mariotti ("What a piece of [deleted] he is, [deleted] fag.''), reacted to a similar incident by Toronto Blue Jay shortstop Yunel Escobar this week.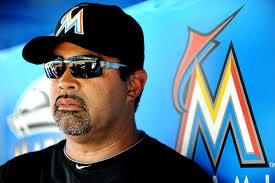 Guillen defended Escobar:
On Tuesday, Guillen said he didn't think Escobar meant to be offensive.
"I think he just did it for fun. I know he didn't mean to hurt anybody's feelings. Nobody is that stupid," he said before the Marlins hosted Atlanta.
"In my house, we call (each other) that word every 20 seconds. I've got three kids," Guillen said. "For us, it's like 'What's up, bro? What's up, dude?' It's how you say it and to who you say it. But that's our country. We have to respect this country. Sometimes for us it's funny, for other people it's not."
Escobar received a three-game suspension and must pay his lost salary to GLAAD and the You Can Play project. He will also undergo sensitivity training. Perhaps Guillen should join him.