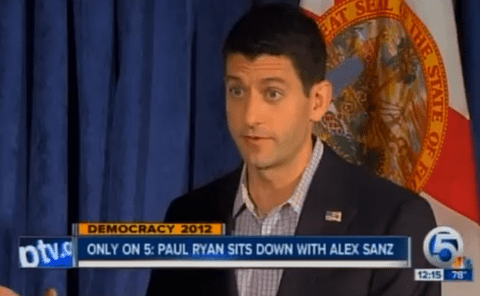 In a move that may seem surprising but is actually in line with running mate Mitt Romney's position, GOP vice presidential hopeful Paul Ryan said in an interview that reversing Don't Ask, Don't Tell's repeal would be a "step in the wrong direction".
"I talked to a lot of good friends of mine who are combat leaders in the theater, and they just didn't think the timing of this was right to do this when our troops were in the middle of harm's way in combat," Ryan said as a way of explaining his vote against repeal of the discriminatory law that kept countless gay and lesbian soldiers in the closet for over a decade. "Now that it's done, we should not reverse it. I think that would be a step in the wrong direction because people have already disclosed themselves."
"I think this issue is past us. It's done. And I think we need to move on," he told Florida's WPTV.
You can watch video of Ryan's remarks AFTER THE JUMP.