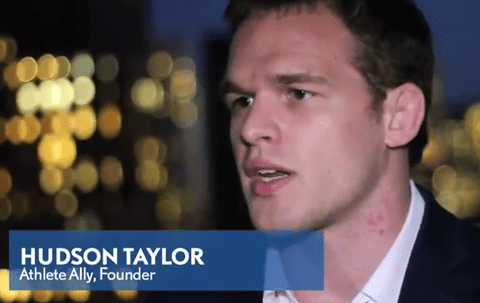 Hudson Taylor, a wrestling coach at Columbia University and founder of the equality-minded group Athlete Ally, recently joined forces with The Four, a social media site dedicated to passing or protecting marriage equality in the four states voting on related measures this November, Maine, Minnesota, Maryland and Washington State, in encouraging young voters to get out the vote.
"I don't know how you can disagree with equality," says Taylor, dressed, sadly, in a suit, rather than tighty-whities. "Whenever I see somebody who's being treated injustly [sic] by society, by the laws, by people in the locker room, as a coach I feel the obligation to do something about it. And this November the voters now have an opportunity and I think an obligation to stand on the side of marriage equality."
Watch what else Taylor has to say in the video AFTER THE JUMP.