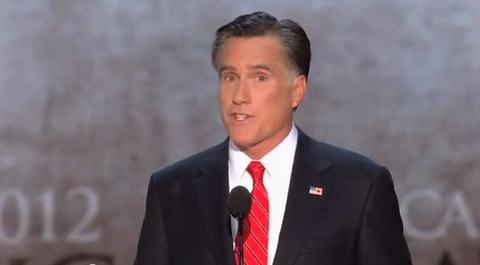 Mitt Romney is about to launch a major ad offensive, Politico reports:
Team Romney is putting out word that they'll launch 15 ads in eight swing states, targeting a range of local and national issues in the battlegrounds that will decide the election.
The full list of ads will be available on Romney's YouTube channel, but an illustrative example is the above ad targeting North Carolina, featuring both clips of Romney's convention speech and state-specific promises for North Carolina voters….
…The intensity and geographic spread of Romney's advertising is a show of force for the GOP nominee, and the state-specific targeting is also a shift from Romney's ultra-nationalized message, so far. If Romney's financial advantage is going to move the dial against Barack Obama, this is the moment for that to happen.
Watch the North Carolina ad, AFTER THE JUMP…