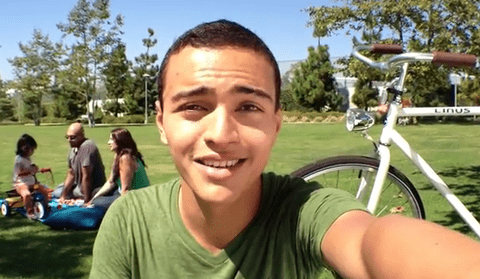 Director David Crabtree submitted this video as part of the I Vote Nation's voter registration initiative, and it's wonderful.
Called "My American Dream," the minute-long testimonial, shot entirely on an iPhone, outlines some of his democratic fantasies, none of which involve traveling with Kanye or rolling in a hot car. Rather, he wants honest banks, fuel efficient vehicles and the right to marry the man he loves.
Also, in the video's official description, Crabtree adds that he wants to see the National Endowment for the Arts receive more funding and would be over the moon if astrophysicist Neil deGrasse Tyson were in the White House.
Watch Crabtree's video AFTER THE JUMP.