BASIC FEATURES: TOWLEROAD TOUCH ON IPAD
iPad Table of Contents
Touch the headline, image, or corner snipe to open a post.
Latest posts begin at the top. 
Scroll vertically by swiping for the latest 100 posts.
2. Individual Post Pages:
Follow links
Play media,
Share, discover, and "like" posts.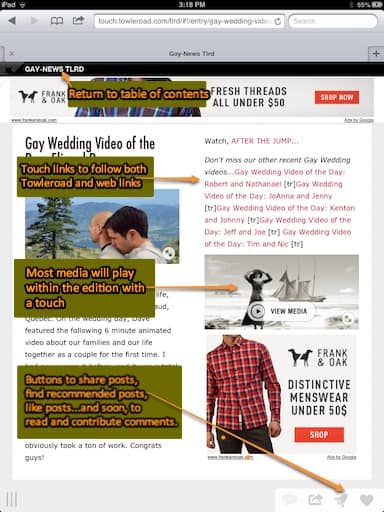 3. MORE
Swipe across, horizontally or click slide for next post. 
Premium advertising availability. Email us!