Evan Low, who became the country's youngest openly gay mayor in 2009 when he was elected in Campbell, California, outside of San Jose, was verbally assaulted by a woman on his way to a community festival over the weekend, NBC Bay Area reports: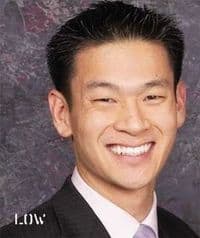 "She pointed her finger at me in the shape of a gun and said, "Bang (expletive), die. Go back to China, you will die," Low said. The expletive was a derogatory word for a gay man.
Low said the loud hatred lasted five minutes.
"I thought it was a joke because it was so random that this woman was screaming at the top of her lungs," Low said in a phone interview. "It was so strange and out of the blue, but after a while I came to find out it was not a joke."
A suspect has been identifed but not arrested. The woman's actions would be classified as a misdemeanor.
Low said that several people who did not know he was mayor came to his defense. One spit on the woman's car.