An administrator at Gallaudet University has been placed on paid leave after it was revealed that she had signed a petition to put Maryland's marriage equality law on the ballot (Question 6), the Washington Blade reports.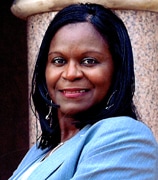 Dr. Angela McCaskill, the employee placed on leave, serves as the associate provost of diversity and inclusion.
The story broke in a story on the website PlanetDeafQueer, which said, in part:
A Gallaudet faculty member, who at this time wishes to remain anonymous, noticed Dr. McCaskill's name, address and signature on the anti-gay marriage petition and inquired about it.  When confronted by the faculty member, Dr. McCaskill confirmed that she had in fact signed the petition and explained that she had done so while at church, after her preacher had preached against gay marriage.  As she was leaving, her husband pointed to the petition and she signed it without giving it further thought.
An official complaint was filed with the University last week by the mentioned faculty member and a meeting was held on Friday with Gallaudet University President, Dr. Alan Hurwitz.
Said the school's president, T. Alan Hurwitz:
"It recently came to my attention that Dr. McCaskill has participated in a legislative initiative that some feel is inappropriate for an individual serving as Chief Diversity Officer; however, other individuals feel differently," he said. "I will use the extended time while she is on administrative leave to determine the appropriate next steps taking into consideration the duties of this position at the university. In the meantime an interim Chief Diversity Officer will be announced in the near future."
Speaking with BuzzFeed, however, Gallaudet spokeswoman Catherine Murphy said, "We don't have a policy against political participation."
A man who identified himself as McCaskill's husband, reached by BuzzFeed, said that McCaskill would be consulting with a lawyer but had no comment at this time about being placed on leave.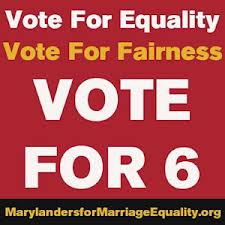 Marylanders for Marriage Equality released a statement on Thursay opposing the suspension, the Blade reports:
Josh Levin, campaign manager for Marylanders for Marriage Equality, released a statement early Thursday morning expressing opposition to Gallaudet's decision to place Dr. Angela McCaskill, a Maryland resident and the school's Associate Provost of Diversity and Inclusion, on paid administrative leave.
"We strongly disagree with the decision to put the chief diversity officer on leave and hope she is reinstated immediately," Levin said in his statement. "Everyone is entitled to free speech and to their own opinion about Question 6, which is about treating everyone fairly and equally under the law."
Levin's statement followed by several hours a statement from Derek McCoy, chair of the Maryland Marriage Alliance, one of the leading groups calling on voters to defeat the same-sex marriage law in the referendum.
"I join an ever-growing number of Marylanders in expressing my complete dismay over Gallaudet University's decision to place Dr. Angela McCaskill on administrative leave for signing the marriage referendum petition," McCoy said.