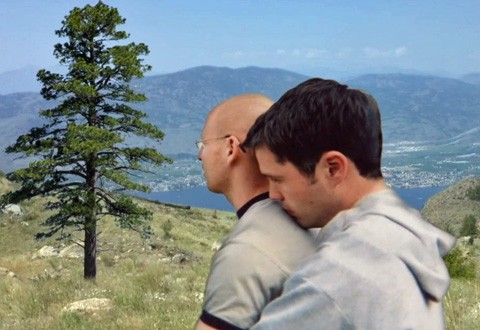 Eli Puterman writes us:
"I just got married to the love of my life, Dave Shortt, this past Sunday in Rigaud, Quebec. On the wedding day, Dave featured the following 6 minute animated video about our families and our life together as a couple for the first time. I had never seen it before, and it was a total surprise and gift to me at our wedding in front of 100 and some people."
Check out the STUNNING clip which follows the ancestry of Dave and Eli (sometimes in split screen) to their meeting. This obviously took a ton of work. Congrats guys!
Watch, AFTER THE JUMP…
Don't miss our other recent Gay Wedding videos…
Gay Wedding Video of the Day: Robert and Nathanael [tr]
Gay Wedding Video of the Day: JoAnna and Jenny [tr]
Gay Wedding Video of the Day: Kenton and Johnny [tr]
Gay Wedding Video of the Day: Jeff and Joe [tr]
Gay Wedding Video of the Day: Tim and Nic [tr]