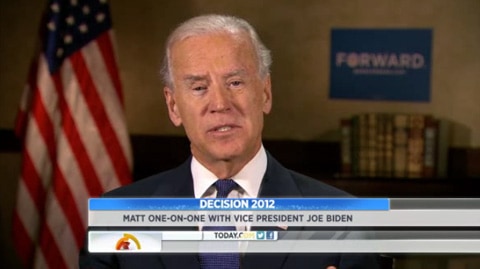 Matt Lauer spoke with Vice President Joe Biden this morning about last night's debate:
Said Biden of Romney: He's a good man, he's a decent man. But he demonstrated an overwhelming lack of understanding in international community. He demonstrated a lack of understanding in the military. I felt a little badly because it's clear he is not ready to be the commander in chief of the United States military."
Ryan got testy and defensive with Savannah Guthrie in a separate interview:
"We have a trillion dollars in defense cuts coming down the pipe that will hollow out our military and we don't agree with that," Ryan said.
"Sir, you voted for those cuts," host Savannah Guthrie interjected.
"No, I did not," Ryan said. "No, no, I did not support — you have to understand we have a third round of defense cuts coming. We obviously didn't support the president's budget. Let's never forget it was the president who insisted that these defense cuts be part of the sequester bill. I wrote the legislation preventing them from happening."
Watch, AFTER THE JUMP…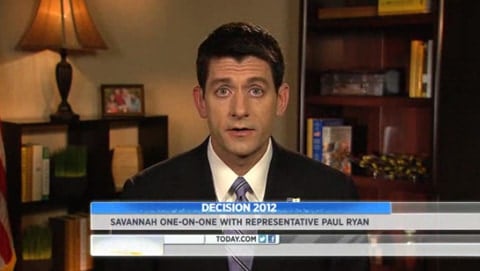 Visit NBCNews.com for breaking news, world news, and news about the economy
Visit NBCNews.com for breaking news, world news, and news about the economy