Brandon Milam, a gay man incarcerated in Kentucky for violating his probation for a guilty plea to felony theft, is filing a lawsuit against the Warren County Regional Jail after he was placed into a cell with 14 other men where he was subject to a week of homophobic harassment before he was pinned down by fellow inmate Timothy Schwartz who bit part of his nose off.
A photo of Milam's injuries (warning: graphic), AFTER THE JUMP…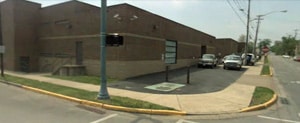 GayNZ.com reports:
Brandon Milam claims he was disfigured, lost his sense of smell and remains in pain from the July attack in the Warren County Regional Jail.
"Other inmates made it well known that they did not approve that I was gay," he says in a statement.
"I remember hearing my nose getting ripped off my face and seeing him spit it on the floor. They all four started in yelling 'kill the faggot' and 'beat that lil' ho fag'."
He is seeking unspecified damages. He has sued the jail, its top official, the county and the accused attacker, Timothy Schwartz.
The AP adds:
Milam was attacked while sitting on his bed, the suit said. Schwartz pinned Milam against the wall and punched him in the face, then bit off part of Milam's nose, according to the lawsuit. Bartley Hagerman, another attorney for Milam, said jail guards were slow to respond.
"You would think with all of the commotion they would have gotten there quicker," Hagerman said.
Milam has since been placed on house arrest, Mehr said. Kentucky Equality Federation, a gay rights and civil rights group that has offered assistance to Milam, has urged federal authorities to pursue a case against Schwartz as a hate crime.
A photo of Milam's injuries (warning: graphic), AFTER THE JUMP…