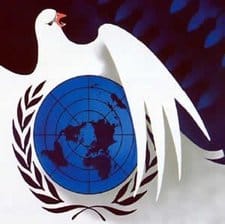 In response to the UN Human Rights Council's September decision to fight for "tradition values of humankind," Graeme Reid, director of LGBT Rights Program at Human Rights Watch, took to CNN's op-ed page to raise a red flag against the Russia-led resolution.
The U.N. Human Rights Council recently passed a resolution on "traditional values of humankind" as a vehicle for "promoting human rights and fundamental freedoms." It sounds innocuous, but its implications are ominous. Indeed, it is an immediate threat to the rights of many vulnerable groups – including women and lesbian, gay, bi-sexual and transgender (LGBT) people. And it flies in the face of the founding principles of universality and indivisibility enshrined in the Universal Declaration of Human Rights.

This is the third Russian-sponsored traditional values resolution adopted by the Human Rights Council. The second, in 2011, called for a study, and the resulting draft study is highly critical of "traditional values" as a framework, criticizing the concept as "vague, subjective and unclear." The third, though, adopted on September 27, affirms traditional values as a valid framework for human rights.
Underpinning this is an argument that homosexuality is a moral issue and not a rights issue at all.

A pernicious development is the recent proliferation of laws in Eastern Europe and Central Asia that seek to curtain freedom of speech by clamping down on "homosexual propaganda" under the pretext of "protecting children." These laws are vaguely defined and have the effect of outlawing any supportive messages or activism around LGBT issues.