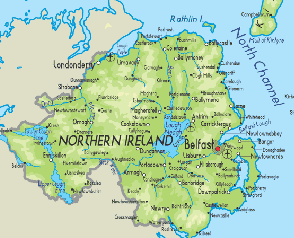 The good news just keeps coming. A judge in Northern Ireland today overturned a 1987 law prohibiting gay and unmarried couples from adopting, the Washington Post reports.
Unmarried and same-sex couples in Northern Ireland should be allowed to adopt children, a Belfast judge ruled Thursday, overturning a 1987 adoption law that discriminated against both groups.

Gay rights activists praised the ruling in favor of a lawsuit pursued by the Northern Ireland Human Rights Commission. But Health Minister Edwin Poots, an evangelical Protestant opposed to gay partnerships, said the government would appeal.

Belfast High Court Justice Seamus Treacy ruled that the law clearly violated European human rights laws on privacy and discrimination.
As for conservative plans to appeal the decision, gay rights group the Rainbow Project said opponents are "wasting public money on a fool's errand."