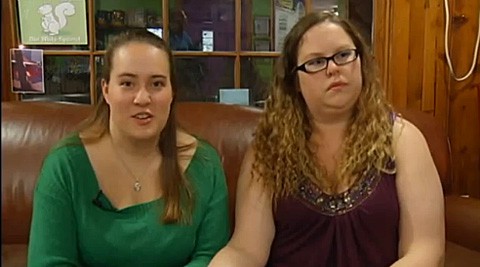 Melissa Erwin and Jenny McCarthy hoped to marry at the Liberty Ridge Farm in Schaghticoke, New York but the farm denied their request because they're lesbians, WNYT reports: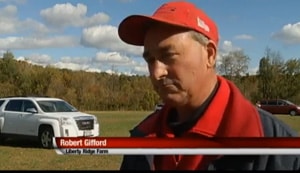 This year Liberty Ridge has 15 weddings booked.  Nuptials are a growing market for the 26-year-old farm, but owner Robert Gifford is adamant — they don't host same-sex marriages.
"I think it's our right to choose who we market to, like any business," Gifford explained during an interview at the farm Friday afternoon.
It appears that will be up to New York to decide. The state's Human Rights Law bans places of accommodation from discrimination against individuals based on sexual orientation.
"It seems like the women would have a strong argument that it is a place of public accommodation," said David Fallon, a discrimination attorney with Tully Rinckey Law Firm who is not representing the couple.
Gifford added that Liberty Ridge "[is] a family business and we just feel we ought to stay down the family path."
Watch their report, AFTER THE JUMP…