The Washington Blade's Chris Johnson has more on the meeting R. Clarke Cooper had with Romney that led to the Log Cabin Repubiicans' endorsement, and his non-promise of action on ENDA, which took place Oct. 17 at Greenwood Farm in Leesburg, VA: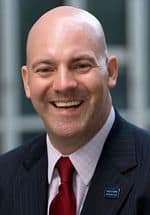 According to Cooper, the Romney campaign took the lead in initiating the meeting — not Log Cabin — after a series of discussions between the group and the campaign. Those in attendance at the meeting, which lasted about 15 minutes, were Romney, gay former U.S. House Rep. Jim Kolbe and Log Cabin staffer Casey Pick and a Romney staffer. Neither Cooper nor Kolbe would identify the campaign staffer who accompanied Romney.
Kolbe, a Log Cabin member who's also a trustee of the organization, stopped short of saying Romney offered any firm commitments on federal workplace non-discrimination protections, but said they were discussed during the meeting.
"He gives us a firm personal view of opposing workplace discrimination without endorsing ENDA specifically," Kolbe said. "I think that it's an area of opportunity where we have an opportunity to make a lot of headway with him."
Kolbe said he also brought up immigration issues affecting same-sex couples — such as the inability of gay Americans to sponsor their foreign partners for residency. Kolbe faces that problem with his own partner, Hector Alfonso. Kolbe said Romney acknowledged him by nodding, but offered no further response.
Cooper told Buzzfeed that there was no deal on ENDA to secure a Romney endorsement after Nation reporter Ben Adler suggested it in an article posted yesterday.
Cooper said this to Johnson: "I can say with confidence that the Romney administration would work on desirable outcomes for workplace non-discrimination. I'm going to leave it broad like that because I think there's room for administrative action as well as legislative. I also think it's probably fair to say that legislation in a form of an ENDA or an ENDA-like legislation is certainly realistic."