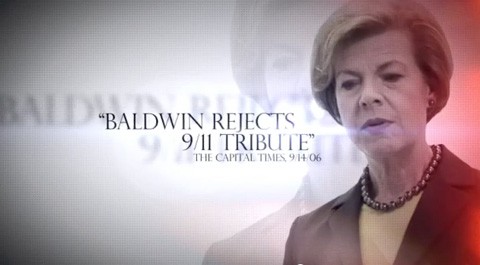 Daily Kos notes that this is "what losing looks, and stinks, like":
The truth is, Baldwin supported honoring the victims of 9/11 in nine votes, nine votes that Thompson of course ignores. But in 2006, weeks before the election, the Republicans offered a resolution that CQ Weekly said was "stuffed" with "references to GOP-crafted measures that they say improve national security."
Baldwin released an ad in response, calling Thompson's ad a "disgrace".
Watch both, AFTER THE JUMP…
Baldwin would be the first openly gay Senator in U.S. history if elected.