The Log Cabin Republicans have endorsed Mitt Romney for President.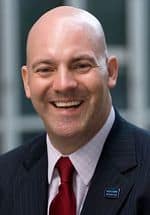 Said Executive Director, R. Clarke Cooper in an emailed announcement:
"The decision to endorse is the right one for our members, our community, and for the nation as a whole. Despite our disagreement with Governor Romney on the issue of marriage, on balance it is clear that in today's economic climate, concern for the future of our country must be the highest priority. We are Republicans, and we agree with Governor Romney's vision for America in which success is a virtue, equal opportunity is ensured, and leaders recognize that it is the American people, not government, that build our nation and fuel its prosperity. On issues of particular concern to the LGBT community, we believe Governor Romney will move the ball forward compared to past Republican presidents. No matter who is in the White House, it is crucial our community always has a credible voice speaking out on behalf of LGBT Americans. Log Cabin Republicans will be that voice to President Mitt Romney."
In the same release, House Foreign Affairs Committee Chairman, Congresswoman Ileana
Ros-Lehtinen (R-FL), the first Republican to co-sponsor legislation to
repeal DOMA, and Prop 8 litigator Ted Olson, expressed their support for LCR's endorsement.

Said Ros-Lehtinen: "Our country is at a crossroad in its history, and the election of our next President will determine what course it will take. Our nation needs common sense solutions to fixing our economy and creating private sector jobs and Governor Romney will provide us with the strong leadership we need at this critical time. Governor Romney understands that businesses need less government regulation and lower taxes. Romney is the right man for our time. I am pleased that Log Cabin Republicans is endorsing Governor Romney. I know that all of us together will fight for equality for all Americans, regardless of race, gender or sexual orientation."

Said Olson: "Like the Log Cabin Republicans, I am proud to support Governor Romney for president, and I am proud to be an advocate for the freedom to marry. This endorsement speaks to Log Cabin's principled belief in equality for all Americans, and the pragmatic recognition that our nation is in need of new leadership. Getting our fiscal house in order is more than an economic imperative – it's a moral imperative. Gay or straight, Americans deserve a president who will secure a future for our children that doesn't leave them buried in debt."