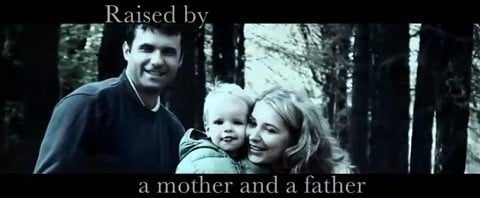 The anti-gay Maryland Marriage Alliance revealed its first ad yesterday. The ad is made up entirely of video clips purchased from a stock photo agency. Jeremy Hooper has dug up 8 of the 9 stock video clips the Maryland Marriage Alliance purchased to represent actual Marylanders.
Watch the ad, AFTER THE JUMP…

Says the ad, which is the first in a series expected to air across the state:
"Marriage, the union of a man and a woman, has served society well for thousands of years. Marriage is more than what adults want for themselves. It's also about the next generation. Marriage provides children the best chance of being raised by a mother and father. While death and divorce too often prevent it, children do best when raised by their married mom and dad. Everyone is entitled to love and respect, but nobody is entitled to redefine marriage. Vote against Question 6."
According to the Washington Blade, "Marylanders for Marriage Equality, the group defending the state's same-sex marriage law, is scheduled to air their first ad on WBAL in Baltimore on Wednesday. The campaign has purchased more than $550,000 worth of airtime on Baltimore and D.C. television stations through Election Day."
Watch the ad, AFTER THE JUMP…