The CDC now says the 90 people are infected with meningitis in a contaminated steroid pain treatment.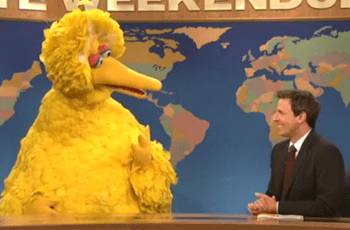 Big Bird doesn't want to "ruffle any feathers" on SNL's Weekend Update.

Asked to explain why Rep. Paul Broun, a doctor who sits on the House Science, Space and Technology Committee, would call evolution "lies from the pits of hell," the Republican's spokesperson said, "Dr. Broun was speaking off the record to a large church group about his personal beliefs regarding religious issues."

Liam Neeson's Taken 2 topped at the box office with about $50 million nationwide.

British Foreign Secretary William Hague and financial chancellor George Osborne both said they will back a marriage equality law when given the opportunity to vote on it in Parliament.

In other, less pressing British activism news, there's a campaign to preserve that country's version of Fraggle Rock.

Voting for a losing candidate has been shown to lower testosterone levels in men. "Is it possible voting makes male voters too vulnerable? Could the
unpleasant feelings male voters experience when their candidates lose
discourage them from revisiting the polls? No wonder they stop voting.
It hurts too much."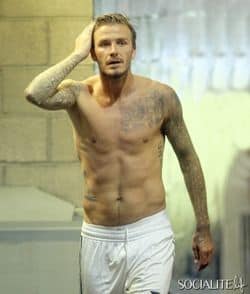 This is David Beckham's work attire.

Check out stills of Jessica Biel and Scarlett Johansson channeling Vera Miles and Janet Leigh, respectively, for Hitchcock.

Failed president candidate Newt Gingrich says that former GE CEO Jack
Welch's theory that the latest job numbers were fabricated to benefit
the president "rings true". Obama adviser Robert Gibbs described that assertion as "absolutely crazy" and says Welch "embarrassed himself."

David Axelrod says that President Obama was surprised by Mitt Romney's "brazenness" during the first presidential debate.

From a New York Times article called "Helping a Child to Come Out": "In our family, we knew that Joseph was probably gay, and we saw in
problems he was having at school that he was under psychological
pressure… But we were reluctant to force him out of his
closet. We asked our gay friends what they would have wanted at Joe's age. They
confirmed: don't push, unless Joe seemed to be in real distress. It's
his secret to reveal, they said." That echoes what Sally Field said at HRC's dinner last night.

Patrick Abner on his recent marriage to MSNBC's Thomas Roberts: "I never imagined in a million years that I would be on a stage kissing
my male partner, spouse — husband, Thomas is saying — in front of my
father. I never thought that would be the case. And to be able to do
that and have not just my father but my whole family be proud of me,
that's something special."

Gas prices in California have hit a record-high average of $4.6140.

Journalist Mark Oppenheimer has penned an e-book about LGBT activist and fellow journalist Dan Savage. "Never before have we glimpsed Savage's
whole life, from his Catholic-school days, raised by a Chicago cop and a
housewife, to his current role as a unique American character," reads the Amazon description.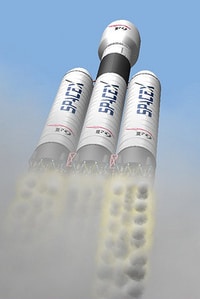 SpaceX's Falcon 9 rocket will launch its Dragon supply unit into the stars and toward the international space station tonight, marking a potentially seismic step forward for extraterrestrial travel.

Richard Tisei, the openly gay Republican congressional candidate from Massachusetts, dismissed incumbent John Tierney comparisons between his politics and the Tea Party's. "I'm the only gay, pro-choice Republican who wouldn't sign the [Grover]
Norquist pledge" he told the Washington Blade. "I
don't think [Tierny] realized how much he's damaged his own credibility.
Rather than talking about what he's done over a 16-year period. Trying
to paint me as some type of Right Wing extremist is just so off-the-wall
that it damages his own credibility."