Scottish politician Gordon Wilson says that passing marriage equality would be a "step toward state fascism."

Stephen Colbert appeared on Meet the Press today and said he can't tell Barack Obama and Mitt Romney apart. "I'm not Ralph Nader. I don't think there's no difference… There is a
difference. I don't know what the difference is, though." Video is here.

Singer Marsha Ambrosius has taken to Facebook to deny rumors that she is a lesbian, but still admits to having sexy dreams about the ladies: "I am not a lesbian! I am straight! I will never say I haven't fantasized or had sexually explicit dreams about women before! That would make me liar!"

The New York Times on the "moderate Mitt myth": "There isn't really a Moderate Mitt; what is on display now is better
described as Convenient Mitt. Anyone willing to advocate extremism to
raise money and win primaries is likely to do the same to stay in
office."

Kim and Khloe can't keep their hands to themselves.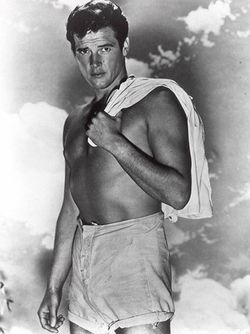 A happy birthday to Roger Moore.

A stagehand is suing Adult Entertainment Broadcast Network after the company allegedly fired him following complaints that he pricked himself while injecting an actor's penis with TriMix, a prescription drug that induces an erection.

Useful information for Domestic Violence Awareness Month.

Los Angeles-based animation executive Michael Bellavia and Idaho college student Chris Mecham are organizing the Million Muppet March on November 3, three days before the election, to rally support for Big Bird and the other people and characters who would suffer should Romney and other Republicans get their wish: the end of federal funding to PBS.

Actor Stephen Amell looked attractive, of course, during a press appearance in Canada on Friday.

"At 0-32, gay-marriage forces seek 1st win at polls"

New bra designed to detect breast cancer.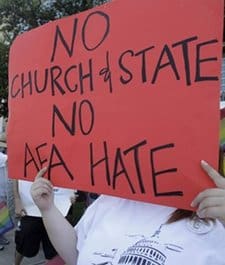 The anti-gay American Family Association is now claiming that the 11-year old Mix It Up Day, a day when students are encouraged to eat lunch with people they typically don't hang out with, is an attempt by the organizers at the Southern Poverty Law Center to "promote a homosexual lifestyle." AFA leader Bryan Fischer claimed, "[This is] just another thinly veiled attempt to promote the homosexual
agenda. No one is in favor of anyone getting bullied for any reason, but
these anti-bullying policies become a mechanism for punishing Christian
students who believe that homosexual behavior is not something that
should be normalized."

An estimated 200,000 people attended Atlanta Pride today.

Republicans used the Sunday talk shows to continue hammering Obama's Libya policies. Rep. Darrell Issa called the administration's response the recent attack on our embassy there Obama's "mission accomplished moment," while Sen. Lindsey Graham claims the White House has been "misleading" the American people with their various explanations of the attak.