Tonight is the best night to see the annual Orionid meteor shower.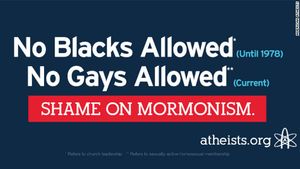 The group American Atheists are taking on Mormonism's membership clauses. The church responded thusly, "This group seems not to know that there have been black members of the
Church since our earliest history, and there are many faithful gay
members of the Church today." Black men simply couldn't be ordained as lay priests until 1978.

Police in Brookfield, WI, are looking for Radcliffe Haughton for his alleged role in the shooting at a spa today. Seven people were shot, three have died and police are disarming explosives Haughton reportedly left behind. [Update: Haughton was found dead from a self-inflicted gun shot wound.]

To celebrate the 20th anniversary of Madonna's Erotica, a review of what it's all about.

National Organization for Marriage operative Frank Schubert's anti-equality crusade is big business: "Schubert collected $958,594 for his anti-equality work in North Carolina earlier this year. In the four marriage ballot states, Schubert has collected $967,567.88 in Washington; $492,680 in Maryland; $303,307.69 in Minnesota; and $200,043.46 in Maine. While these funds are likely used to pay for advertising, it's unclear what percentage is lining Schubert's pockets."

Full trailer of the Osama bin Laden flick Zero Dark Thirty.

Adele welcomed her first child this weekend, a baby boy. No name has been released.

SNL takes on the second great presidential debate.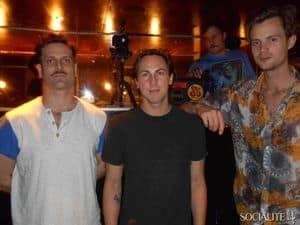 An interview with Australian electopop band Van She.

Bureaucratic legacy: Servicemembers Legal Defense Network will spend the next few years removing "dishonorable discharge" and other DADT labels that remain on the records of servicemembers kicked out for being gay.

The National Center for Lesbian Rights and the law firm Munger, Tolles & Olson are trying to stop a right-wing lawsuit that wants to overturn California's ban on "ex-gay therapy" for minors.

More on late Sen. George McGovern's ahead-of-his-time politics, from Bruce Miroff: "Mr. McGovern's 1972 campaign is indelibly associated with the mass
movements of the late 1960s — the antiwar movement above all, but also
feminism and the nascent movement for gay liberation. As a son of a
Methodist minister, growing up in small prairie towns during the
Depression, he was an unlikely spokesman for the political and cultural
aspirations of an emerging 'counterculture.' … His sense of
fairness and tolerance made him open to new cultural forces alien to his
upbringing, even when some of their issues — especially abortion — left
him uncomfortable."

In case you were wondering, Ted Haggard,
the right-wing pastor caught with his pants down in 2008, has shifted
gears and now believes that same-sex couples should be allowed to marry.

"Is Obama the 'wrong' kind of Christian?"

As you probably guessed, Paranormal Activity 4 won top slot at the box office with $30 million.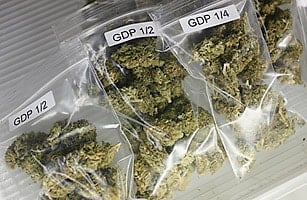 The marijuana legalization fight faces some key votes next month: "Voters in Colorado, Washington state and Oregon are set to vote Nov. 6
on whether to legalize and tax marijuana sales, raising the possibility
of a showdown with the federal government, which views pot as an
illegal narcotic."

Irish Tánaiste Eamon Gilmore reiterated his support for marriage equality at the International Lesbian, Gay, Bisexual, Trans and Intersex Association conference: "As I have stated elsewhere, the right of same-sex couples to marry is
not a gay rights issue, it is a civil rights issue, and one that I
support."

The CrossPoint Church in Hutchinson, Kansas, booted long-time congregant and band member Chad Graber because he's gay. "He switched from struggling with his sin to embracing it," said senior pastor Andy Addis.