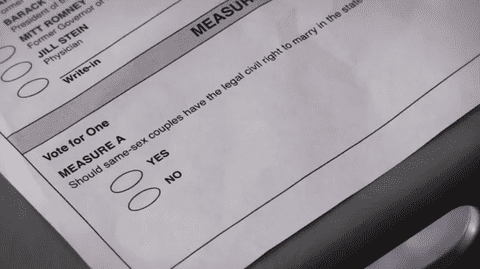 Our favorite chanteur Sean Chapin released another original pro-equality song today, this one a piano ballad about a man who reconsiders his opposition to same-sex nuptials after meeting The Leffews, the family at the center of Chapin's "I Have Two Fathers".
This track is called "Marry Them" and is aimed specifically at people in the four states voting on marriage equality next month: Maine, Maryland, Washington and Minnesota.
Watch it AFTER THE JUMP.