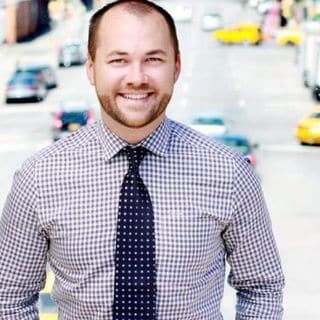 New York City Council candidate Corey Johnson has been an incomparable source of information in Sandy's aftermath. He was not only on location when the facade of a building broke off in Chelsea yesterday, but throughout the entire hurricane ordeal, he has kept everyone in New York City updated on damage, progress, and status of the recovery through his public Facebook page. I encourage you to "Like" his page and follow his updates. Also, follow him on Twitter at CoreyInNYC.
His latest update gives us the full range of what is going on in New York right now, available here:
NYC UPDATES —
Thank you to all of our first responders, police officers, firefighters, utility workers, volunteers and medical professionals who have been working non-stop the past 24 hours.
ConEd says power to be restored to all customers within 4 days. Very spotty cell service in Lower Manhattan or Dumbo. Texting seems to be working though.
Penn South / Mutual Redevelopment Houses in Chelsea has power because it runs off of generators and not ConEd. 
The rest of Chelsea below 29th Street, the West Village, Greenwich Village and Soho are still without power.
Hell's Kitchen did not lose power. There is a shelter in Hell's Kitchen at the High School of Graphic Arts if anyone needs supplies, food, water or a charge for their phone.
Expect most subways to be down for the rest of the week; Some City buses now running with no fares (free) and busses will become more available starting at 5 PM.
23 fires still burning; 4,000+ trees reported down; 6,000+ in emergency shelters; LGA completely under water.
Over 80 homes were completely destroyed in Breezy Point, Queens from a massive fire.
Coney Island is still dealing with major flooding.
Queens Midtown, Holland and Battery Tunnels remained closed.
East River Bridges are open. Rockaway Bridges remained closed.
To volunteer to help the city clean up please email nycservice@cityhall.nyc.gov.
ed note: Corey Johnson is Towleroad's former political director and has been a longtime friend and contributor to the site -mg