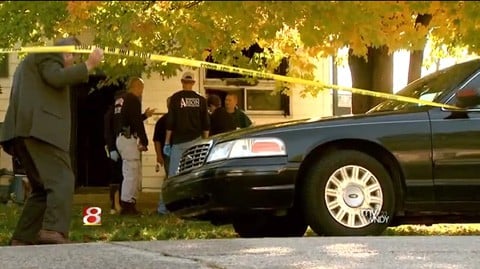 Arson and homicide detectives are investigating the cause of a house fire which killed 27-year-old Bryant Steele, an Indianapolis man, early Sunday morning.
Watch a WISH-TV report, AFTER THE JUMP…
While the WISH TV report makes no specific mention that he was gay, family members tell news crews it's suspicious "because of who he is".
A WBIW report has more specifics:
Firefighters had the blaze out in about 15 minutes. That is when they found 27-year-oold Bryant Steele dead inside. Firefighters say they located Steele's body in a bed in the living room. That is when homicide detectives were called to the scene. Family members say Steele was openly gay and that they believe the fire may have been a hate crime. Police say they believe foul place was involved and the case is under investigation.
Family releases name of man found dead after fire