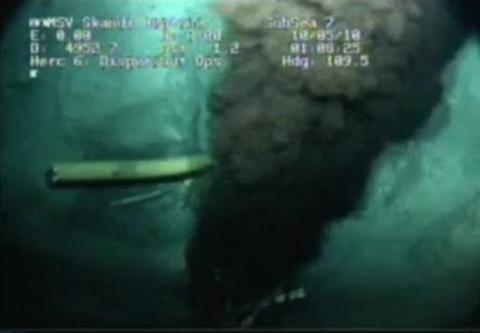 BP will pay a record-breaking fine for the Deepwater Horizon oil spill: $4 billion. They will also pay $525 million in additional security and exchange commission fines.
Also, there are reports that two BP employees will face manslaughter charges for the deaths of eleven Deepwater workers and that BP will plead guilty to lying to Congress about the amount of damage caused:
[A source], who spoke
on condition of anonymity because they were not authorized to speak on
the record about the deal, also said two BP employees face manslaughter
charges over the death of 11 people in the explosion of the Deepwater
Horizon oil rig that triggered the massive spill.

The person said BP will plead guilty to obstruction for lying to
Congress about how much oil was pouring out of the ruptured well. The
person declined to say exactly how much the fine in the billions of
dollars would be.