Yesterday I reported that a petition urging Macy's to dump Donald Trump had gathered nearly a half million signatures. Currently as of this posting, the number of signatures is up to 558,707.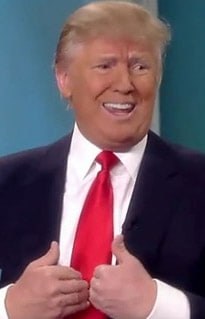 Write the petition's creators:
Donald Trump does not reflect the "magic of Macy's." We urge you to sever ties with him. Macy's says it has a strong obligation to be "socially responsible" and that "actions speak louder than words." Indeed. It's time to act.
Macy's has a special deal with Donald Trump. They invest in developing Trump's brand and sell his clothing line and fragrance at their locations. To this end, they have had major events at Macy's Herald Square location and they often feature and promote Trump in advertisements designed to celebrate the magic of Macy's. Recently, Macy's CEO Terry Lundgren sent Donald Trump a letter touting how excited Macy's was to be working with Trump and promising to expand Trump's brand even further than it already is. But, why is Macy's celebrating Trump?
Trump's spokesman is firing back at the petition's creator:
"What I find incredulous is that the creator of the petition is protecting his First Amendment right to free speech while simultaneously trying to impede upon Mr. Trump's," Michael Cohen, executive vice president and special counsel to Trump, told Celebuzz. "It's ironic."
"I question the legitimacy and accuracy of the website and the number of signatures claimed to have joined this petition," he added. "Regardless, The Trump Organization values its longstanding relationship with Macy's and looks forward to many more years of continued success."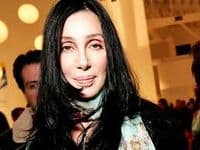 And Cher has entered the fray:
One of his critics is Cher, who tweeted on Monday, "I'll NEVER GO TO MACY'S AGAIN ! I didnt know they sold Donald Trump's Line! If they don't care that they sell products from a LOUDMOUTH RACIST CRETIN,WHO'D LIE LIKE "HIS RUG"TO GET SOME CHEAP PRESS ! I CANT BELIEVE MACY'S THINKS HE'S THE RIGHT "MAN" 2 REPRESENT THEIR NAME!"
Needless to say, the feud-loving Trump struck back.
On Tuesday, he wrote to Cher, "I don't wear a "rug"—it's mine. And I promise not to talk about your massive plastic surgeries that didn't work."
Trump added, "It's amazing how people can talk about me but I'm not allowed to talk about them."