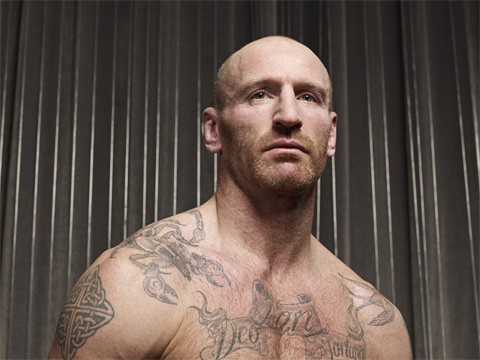 A few choice quotes (and a stunning photo by Suki Dhanda) from Gareth Thomas from an interview in The Observer:
Mickey Rourke can almost finish my sentences. He understands where I have been because he has been there, too. There's a lot people don't know about him and it's the same with me. That's why he's the right person to play me [filming on a biopic of Thomas's life starts in April].
Other sportsmen have confided in me that they're gay. The advice I give is that coming out is great for you as a person, but that you also have to remember you're a role model. As a sportsman you take the money and the glory, but you also take the responsibility that comes with it and make sure the stories that follow are positive.
Neither my ex-wife nor I regret getting married. There was so much good in the seven years we spent together. The regret for me is the hurt I caused not just her but my parents, too.
More here.