Matthew Mitcham, the gay Australian Olympic gold-medalist, will release a memoir called Twists and Turns in December, GNN reports: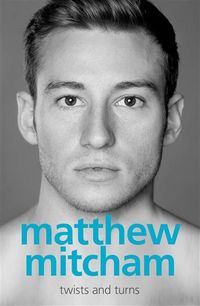 To be released by HarperCollins in December, Mitcham's book will also take a closer look at the anxiety and "crippling self doubt" that he has battled as a teenager and young adult, which at one point forced him to give up diving and head to the local circus so he could earn an income. 
"People kept remarking on how they were surprised that a gold medal and fame hadn't changed me," Mitcham writes in a blurb for the book.
"I always responded, 'Why would I change? Being me is the easiest person to be'. I was lying. It wasn't."…
…Twists and Turns also sees the 24-year-old Brisbane-born sports star discussing his effort at this year's London Olympics where he failed to defend his crown after missing out on qualifying for the final. With an abdominal injury affecting his preparation for the London Games, Mitcham writes that his self-doubt and depressive tendencies returned with a vengeance.